Description
Combine your own drive and ambition with the academic excellence and insights provided by the University of Bath's Entrepreneurship Management and Innovation online MSc. Delivered by the AMBA and EQUIS-accredited Bath School of Management, this online postgraduate course provides exciting new perspectives on traditional business disciplines, setting in motion a journey of lifelong enterprise.
Unlock a whole new way of thinking
It's by nurturing both your pioneering spirit and your practical business sense that this course will empower you to disrupt the status quo and be the entrepreneurial leader you aspire to be. With the space to experiment and collaborate with students from around the world, our Entrepreneurship Management and Innovation online MSc will nurture your skills, helping you to expand a family business, start a new enterprise or drive change from within your current company.
The school of management is led by a passionate team of academics who are at the forefront of the latest business trends and offer expertise developed through years of practical experience; it's through their guidance that you'll hone your innovations and learn how to bring even the most extraordinary ideas to life.
The online course offers everything you need to apply your ideas and spearhead company initiatives, or even start your own enterprise. The online course urges you to consider business as one interconnected whole, which will help you to think independently and reflect on everything you've learnt. You will learn the key principles and ideas that work in business and how to apply them efficiently in the real world.
Ranked joint 4th for graduate prospects in Business and Management Studies by The Complete University Guide 2022
7th for graduate prospects in The Times and The Sunday Times Good University Guide 2022
Ranked 2nd for career prospects in Business, Management and Marketing by The Guardian University Guide 2022
Turning dreamers into doers
The virtual classroom technology makes the course as immersive as the on-site course and brings the added benefit of being able to tailor your degree around your working and personal life. So, wherever you choose to study, you'll always be engaged.
'The opportunity to network with people from a variety of different international contexts and professions really broadens your awareness of different career options you could pursue.' – Anya, Entrepreneurship Management and Innovation online MSc student
'Studying online allows me to learn from the University of Bath while continuing my career in London. I can log on any time and do work in a different pattern each week depending on my work and personal schedule. The clear structure of the content in the online environment helps students understand what has to be done each week and plan their time accordingly.' – Olivia, Entrepreneurship and Management and Innovation online MSc student
Working with students from diverse cultures and business backgrounds will challenge your thinking, helping you hone your innovations. Start the course with an endless curiosity and a passion for change, and you'll leave with the skills and confidence to make your innovative ideas a reality.
Curriculum details
Fundamentals of entrepreneurship (10 credits)
Customer interface (10 credits)
Operations and organisation design (10 credits)
Financial models (10 credits)
Entrepreneurial strategy (10 credits)
Entrepreneurial ideation (10 credits)
Entrepreneurial incubation (10 credits)
Entrepreneurial acceleration (10 credits)
Intellectual property (10 credits)
Entrepreneurial finance and funding (10 credits)
Entrepreneurship, innovation, and organisations (10 credits)
Entrepreneurship, innovation, and society (10 credits)
Independent research project (60 credits)
Where do our students go on to work?
There are many different career pathways for students taking this course. Some go on to work at consultancies, such as Accenture or McKinsey & Company, while others start their own business of take up a business development role in a large organisation. Many use the course to build upon entrepreneurial ideas and improve their success in the real world.
Our MSc students have been recruited by a wide range of companies, including:
Central Bank of Nigeria
China Galaxy Yuanwei Investment Co.
Citibank
Deloitte
Exxon Mobil
Frontier Strategy Group
Investoo Group
Lloyds Banking Group
Nannuka
New World Trading Company
Yoyo Wallet
Interactive online learning
The course is delivered remotely and entirely online. Learning material is made available to students via a Virtual Learning Environment (VLE). Assessments are conducted online, also through the VLE. Students study one unit at a time, and learning support is provided through electronic discussion forums and live tutorial sessions.
Bring your Innovation to life with the University of Bath
Deciding on your future path doesn't have to be overwhelming, by following these simple steps you can make career- oriented decisions.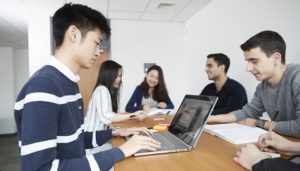 Watch the Entrepreneurship Management and Innovation online MSc video.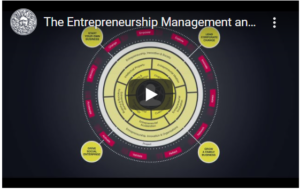 Study Details:
MSc 2 years and 3 months online
Intake dates: May, September and January
Fees
These vary depending on which course you would like to pursue. Please visit our website and register your details to speak to a recruitment coordinator to find out more.
Cost per 10 credits £833* (10% alumni discount). Fees are paid per unit. The MSc totals 180 credits.
* Valid up to and including September 2022 intake. Tuition fees are liable to increase each January. You should budget for an increase of up to a maximum of 5% each year.