An ecologist at Swansea University is exploring the factors that make wild birds more susceptible to avian malaria infection.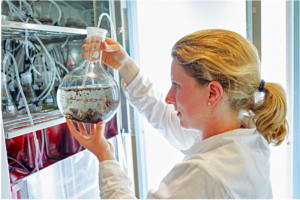 Bird species across the globe are suffering and dying from avian malaria. While avian malaria cannot be caught by humans, it is spread the same way—by mosquitoes transferring blood-borne parasites. Avian malaria now affects somewhere between 13 and 14 per cent—on average—of all wild birds worldwide and presents a significant threat to ecological systems and biological diversity.
Dr Konstans Wells, who leads the Biodiversity and Health Ecology research group at Swansea University, has been conducting research to understand why the disease is spreading so rapidly across the globe. As part of an international team, Dr Wells is predicting which conditions facilitate the infection of wild birds with avian malaria. The findings of this research were published in the journal Global Ecology and Biogeography.
This is crucial research for understanding and controlling emerging global infectious diseases, especially as the malaria infection threatens efforts to repopulate wild bird species.
Dr Wells explains:
'Since each bird species is unique in its ecological niche and is differently exposed to disease-transmitting insects during breeding and migration, infection risks are not the same for different bird species.'
'For example, long distance migrating birds were more likely to be infected in some continents but less likely in others.'
'There's no easy answer with so many factors at play, but we're going to continue to research to find out how to best protect the world's bird species from this deadly disease.'
Find out more about Dr Wells' research, and discover the impact that the Biodiversity and Health Ecology group are making at Swansea University.
If you want to become part of our community, which is working to make the world a better place, apply for postgraduate study at Swansea University today.
Interested in Bioscience? View our range of Bioscience postgraduate courses.