Edge Hill alumnus is fighting gender stereotypes with fashion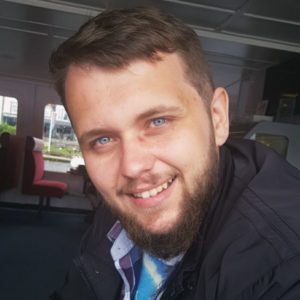 A former Edge Hill University student is helping to fight gender stereotyping in the fashion industry after launching his own clothing brand.
Joshua Griffin, 27, has launched inclusive fashion label Joshua Lloyd in a bid to offer the LGBTQ+ community a greater variety of gender-neutral clothing.
Joshua, from Newton-with-Scales, near Blackpool, studied his Master's in Cyber Security and IT Management at Edge Hill and has used these skills to launch his online business.
The inspiration behind the brand came from friends and family in the LGBTQ+ community who shared their frustrations about the lack of inclusive clothing and larger sizes generally.
Joshua now leads a team of 15 designers, manufacturers and brand ambassadors across the globe, offering more than 300 gender-neutral products.
The brand has recently been named as an official corporate partner of national charity the LGBT Foundation, which will see 10 per cent of all net proceeds being donated to the charity.