How Sarah Choo learnt to express herself
How Sarah Choo Jing's time at the UCL Slade School of Fine Art helped to define her unique view of the world.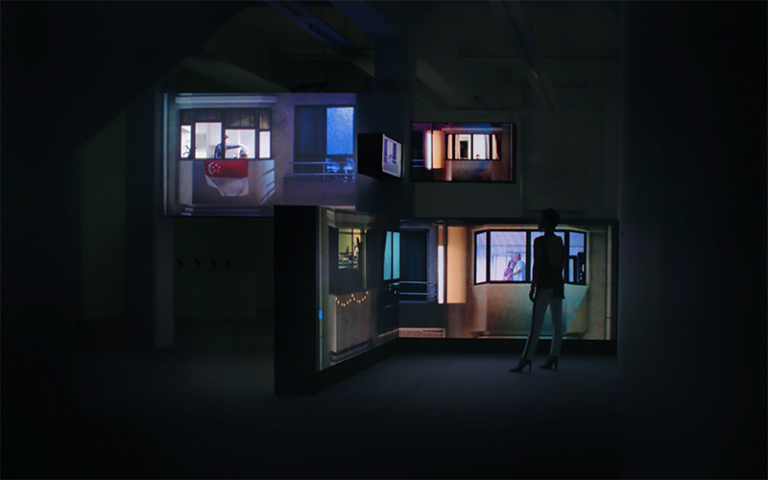 Sarah Choo Jing is an artist who refuses to be constrained by any one medium.
The Singaporean artist explores photography, video and installation in her work, and previously trained in photo-realistic paintings and sculpture. With a mastery of so many artforms, Sarah's accolade list is impressive – most recently, she was a finalist at the coveted 2020 Sovereign Asian Art Prize and shortlisted for the 2021 Audemars Piguet Art Commission.
But it was her time at UCL's renowned Slade School of Fine Art where she honed and developed her practice. Sarah says: "As much as UCL and Slade are about rigour, that's only one side of the picture. The other is that we put aside our differences and come together to support one another as creatives. It helped to push us all forward."
Discovering your art
"I was not born an artist. I believe everyone can create," says Sarah. Growing up in Singapore, Sarah identified from a young age that she could express herself instinctively better through imagery than through words. So it was natural that when the time came, Sarah would choose to train as a painter.
"At school, there was a lot of emphasis on technical skills, so when I painted, I often directly copy the photographs I was referencing. With time, I began to question my compulsive need to replicate a photograph when the photograph could speak for itself."
This revelation took Sarah to Nanyang Technological University to study a BFA in Photography and Digital Imaging at the School of Art, Design and Media, and to further explore the relationship between different artistic methodologies.
"I do not want to be confined by any medium. What Marshall McLuhan said really resonated with me, 'the medium is the message'. You have something you want to communicate and you pick the right medium to do so. That was one of the reasons why I made the decision to go to London to pursue my MFA in Fine Arts Media at Slade, and gain the freedom to critically and creatively explore these interests."
Studying at Slade
At UCL, Sarah found the inspiration and the opportunities she'd been searching for. "I love that Slade is a part of UCL, and not an art school on its own. This allowed for exposure and possible collaborations with students from various faculties" she says. "Being in London, it was thoroughly convenient to explore parts of Europe too. Getting to travel around different cities, immerse myself in various cultures and even just walking down the streets of London has informed so much of my work."
Along with the geographic location, the weekly critique sessions and guest artist visits at Slade helped Sarah to look at her art through different eyes. "Having developed my work process and production team in Singapore, going to London was like starting all over again. I had to look for new, like-minded individuals whom I could collaborate and bounce ideas with. The dialogue with fellow creatives in class really pushed me to open up my perspectives. The entire experience really challenged me."
Her international peers and access to commercial partners in the capital also meant that it wasn't just Sarah's creativity that got a kickstart. Her career did too. "In terms of global connections, Slade really propelled my career forward," she says. "I am still working closely with my gallery in London, AI Gallery, and with curators as well as the private collectors I met while I was studying."
Since UCL, Sarah has received much critical acclaim, exhibiting internationally in Helsinki, Japan, Korea, Paris and the USA. In the UK, she has exhibited at the Saatchi Gallery and Photo London at Somerset House. Her works are sought after by private individuals and displayed in public institutions, such as the Singapore Art Museum, National Museum of Singapore and The Arts Club Permanent Art Collection in London.