Ignite is our on campus offer that combines online and on campus learning
A new world needs a new way to study. Ignite combines face to face, on-campus study with flexible digital learning. Ignite is a blended approach to providing the education you deserve without compromising your safety. So you can fully enjoy your university experience, both physically and virtually, and switch easily between the two as and when you need to.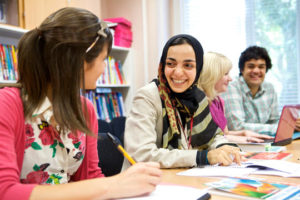 From day one, you will be able to meet and make friends for life, in person, at university. With accommodation packages to match.
With ignite, you will have the flexibility to switch easily between a real-world university experience and a virtual one, as and when you need to. So, you will always have access to our world-leading academics, our coronavirus-safe campus, your circle of friends and still be a part of our inclusive campus community.