International Relations in an era of dynamic global change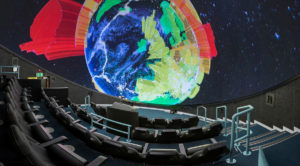 Dr Patrick Holden, Associate Professor in the School of Law, Criminology and Government, is a renowned expert in the field of International Relations. He is the Programme Leader of the Masters in International Relations and leader of the Global Instability and Justice Research Group at the University. The following is an excerpt from an interview where he talks about some of the factors that drew him to the subject and how it helps to reveal the world in a new light.
"It's not easy to analyse something like COVID-19 when you're in the heart of it (and as stressed out as everyone else) but we also need to keep our eye on the big picture. COVID-19 is confusing. On the one hand, it seems to encourage cooperation: the virus demonstrates how we are globally interdependent and countries need to cooperate on health measures and vaccine research. On the other hand, the pressures placed on countries can lead to increased rivalry and mistrust (note the rows over access to PPE, for example).
I've been analysing the impact on different regional organisations across the world, in Europe, Africa, South East Asia and South America (with the help of Michele Fox, a former MA student, as a research assistant). We've found that some regional organisations, such as in South America, are coming under real pressure but in the EU it seems to have led to deeper unity (after initial chaos).
Generally, I think you can understand the impact of COVID-19 as continuing a process whereby the West (America in particular) no longer dominates and liberal values (political and economic freedom) are less prevalent. For students, it is also difficult as some of the things they may have learned – about the world trading system, for example – are no longer correct. But it is also a very exciting time to be studying International Relations as the global system is being reformed."
Find out how you can understand and work to change the world with a postgraduate degree in International Relations, and read the full article by clicking here