Postgraduate living with Collegiate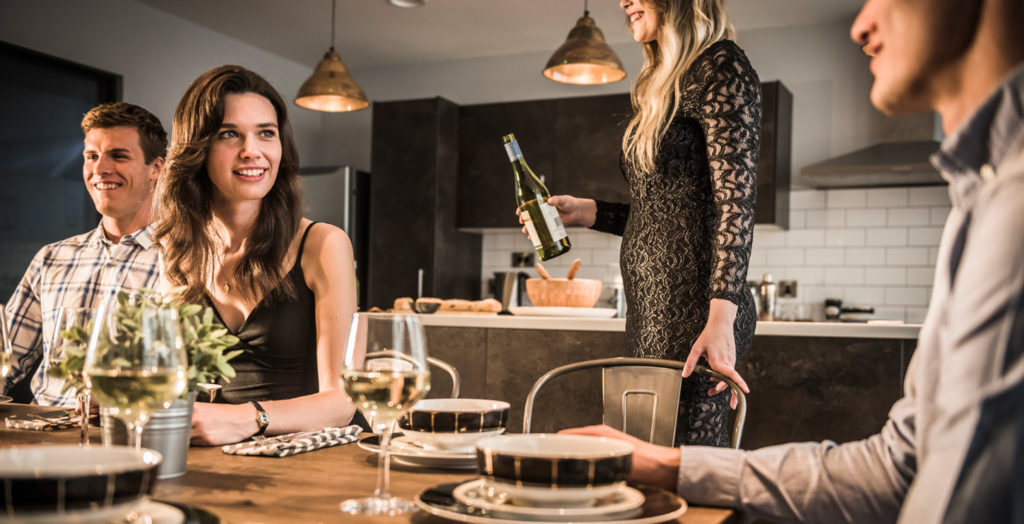 Your student experience at university is influenced by many things: the subject you choose to study, the lecturers you are presented with, the other people on your course, and the social scene, to name a few. But what is more important than having a safe place to call your own?
Searching for the perfect accommodation is always stressful, but it doesn't have to be. Collegiate AC understands that Master's and PhD students have distinctly different needs as post-graduates, which is why it has built spaces which encapsulate the epitome of post-graduate living: spaces which are perfectly balanced for studying and socialising.
Serenity for studying
The ideal study space can be broken down into two main factors: peaceful and well-equipped. Post graduate students appreciate more than others the benefits of a quiet and serene study space; and Collegiate prides itself on offering accommodation which actively supports each student's learning journey.
It offers in-house libraries in selected cities and perfectly designed study spaces, meaning that postgraduate students needn't travel and spend long nights away at university – they can study from the comfort of their own building.
Comfort to unwind
Above all, student accommodation must be comfortable. A home, no matter how temporary, must be a warm and welcoming retreat from the hectic schedules postgraduate students face – a restorative haven to unwind and prepare for the next day.
Turning the stereotype of traditional student living on its head, Collegiate offers bright and airy spaces, using the latest interior design trends to create a home-away-from-home which is unrivalled in comfort and style.
Welcoming, soft beds beckon students at the end of the day and prestigious en-suites are ready to refresh. Students can also rest easy knowing that they have access to high-speed broadband and 24-hour on-call support.
Something for everyone
Collegiate offers a wide array of student residences to suit all needs, preferences, and budgets. Its brands – Prima Vidae, UNIVERSE.CITY, The Neighbourhood, and Collegiate Collection – all display its passion for excellent, value-for-money student accommodation in which residents can make memories for life.
Collegiate Collection residences are more than just a home away from home. With a comprehensive events calendar and all-inclusive facilities that can include concierge service, on-site cinemas, private fitness suites, games rooms and social spaces, there's no better place for the ultimate university experience.
Prima Vidae residences offer superior, campus-focused, student living in city-centre locations at exceptional value. In essence, this accommodation is modern, stylish and convenience defined.
UNIVERSE.CITY residences have a contemporary, youthful feel, perfect for independent living. These student accommodations offer facilities such as en-suite bathrooms, on-site staff, and well-equipped shared kitchens or a kitchenette.
The Neighbourhood is the latest experience in urban student living. The big, beautiful bedrooms; mega-fast broadband; all-day all-night concierge; breakfast to go; cinema; social and study spaces; special events; a fully loaded gym and free use of bikes, all go to ensuring residents have everything they need, all safely under one roof.
Health and well-being
If the past year has taught society anything, it's that what is really important to life is not the latest gimmicks and high-tech facilities, but the well-being and support received through our community via the kindness of staff, the services they provide as well as the general atmosphere and sense of community – something Collegiate prides itself on.
University life is meant to be fun and enjoyable, so having a range of inclusive social events that are free to enjoy on and off site is essential to help build a community. These social events (although mostly online for the last 12 months) are what build memorable moments and create a positive buzz around the building. Feeling part of a team or community enhances student confidence and inclusion, no matter the race, gender, or culture.
Extra support
Getting ready to start your new chapter as a postgraduate student takes a lot of work. That's why Collegiate is collaborating with Endsleigh Insurance to provide a free, exclusive well-being support app for all its students. If students are struggling to adjust to university life, feeling stressed or anxious, they can access professional counsellors through the app. The app also provides well-being advice, tracks your mood, and provides you with daily exercises to help you relax. For more advice on looking after your mental health, see Collegiate's blog.
Take someone else's word for it
If our word wasn't enough, how about a few from Collegiate's residents:
"Fantastic Experience. The accommodation supports both personal and academic growth. 10/10, would stay again."
"Rooms are really nice; management and maintenance are great. So much nicer than halls, more private."
For more information about Collegiate's accommodation, visit its website or browse its social media platforms.