University takes over landmark Plymouth building to train future health professionals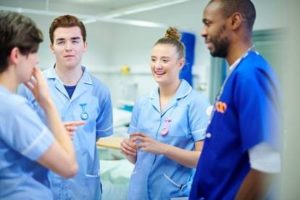 The University of Plymouth has reaffirmed its commitment to the South West's health services by signing the lease to take over a landmark building in which it will train future generations of health professionals.
The Intercity Place project will involve the complete regeneration of an 11-storey building overlooking Plymouth Railway Station.
It will be reconfigured and refurbished throughout – with the exterior also being rejuvenated – so that the finished development creates a striking and welcoming entrance to Britain's Ocean City.
It is part of the wider regeneration of the railway station and the area around it, which is being led by Plymouth City Council. Following public consultation last summer a masterplan for the area has been agreed, which will include new high-quality public realm, including a direct pedestrian link between the station and the city centre, a new car park, hotel, station offices and a refurbished station concourse.