Bristol has a distinctive blend of historic charm and dynamic, creative energy – it's made for student life. When you experience the quality of life Bristol has to offer, you'll be pleased you chose to come here.
Find your perfect postgraduate programme
Bristol offers more than 140 taught programmes and with 4,800 taught postgraduate students from more than 100 countries you'll benefit from a vibrant atmosphere in which to learn, build networks and discover your full potential. Our emphasis on research excellence within the curriculum translates into teaching excellence, with cutting-edge course content and expert teaching staff who share knowledge and experience from the forefront of their subject areas.
Search our programmes and discover an interdisciplinary and nurturing environment for postgraduate study.
Why choose Bristol?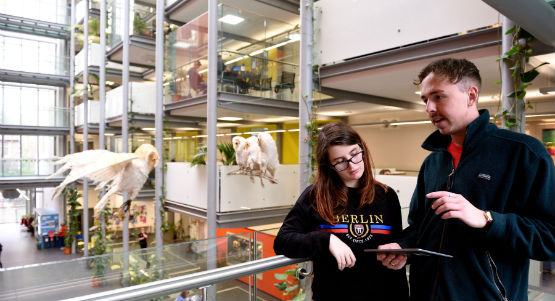 Our graduates benefit from excellent links with industry, constructive work placements and a range of global opportunities.
Within six months of graduating, 93 per cent of our postgraduates are employed or undertaking further study.
The University has nine libraries housing more than 1.4 million books and journals.
Students have access to state-of-the-art academic building and a wide variety of group and private study spaces.
Our alumni are among the highest paid and 2nd most targeted by UK employers (High Fliers, 2019).
Find out why Bristol is a great choice and join us for a virtual visit, open afternoon or open day.
Facilities and support
We want you to get the most out of your time at university. We aim to provide a safe, supportive environment in which you can reach your potential.
Students can choose from more than 400 sports clubs and other societies, including the Postgraduate Network.
Our extensive sporting facilities include a newly refurbished indoor sports centre, swimming pool, sports complex and boathouse.
Our comprehensive network of support services is available across the University: in our residences, our academic schools and through central services such as student counselling and student health.
All students can take advantage of the advice, events and inspiration provided by the University's Careers Service.
Additional support services include Disability Services, which offers tailored advice and support.
A University day nursery is available for children up to five years of age.
We offer a University-wide Language Programme for students wishing to develop their foreign language skills.
Living in Bristol
University accommodation is guaranteed to all international postgraduate students who apply before our deadline. We also accept accommodation applications from home and EU students.
We can also offer advice if you want to rent privately.
Funding your studies
We understand that finance can be a major concern when considering postgraduate study. Our dedicated Student Funding Office provides advice on fees and finances, and our Careers Service can help students find part-time work. The University also offers funded PhD studentships for outstanding research students.
About the University and the city of Bristol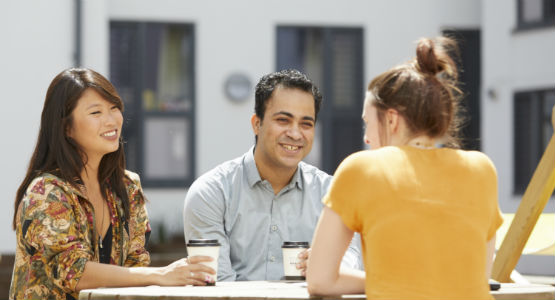 Founded in 1876, the University of Bristol is ranked among the top ten universities in the UK (QS World University Rankings, 2020). Part of the prestigious Russell Group of leading UK Universities and the Worldwide Universities Network of international research-led institutions, we attract students from more than 150 countries. We're also part of the GW4 Alliance of innovative, research-intensive universities in south-west England and Wales.
Based in the centre of Bristol, and just 90 minutes from London, our students enjoy a diverse arts, music and cultural scene, a packed festival calendar and a wealth of historic architecture and green spaces. It's no wonder the city has been named the best place to live in the UK (Sunday Times, 2017).