Masters study opportunities at Global Institute of Sport (GIS)
Masters and Taught Courses in London England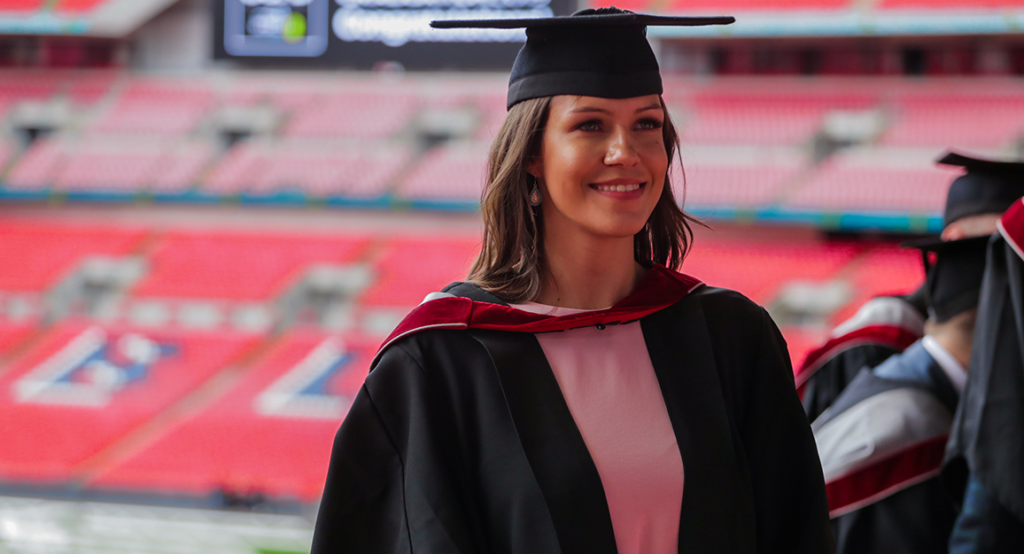 UCFB's Global Institute of Sport (GIS) offers ground-breaking Master's degree programmes in the football and sports industry utilising a global network of industry leaders and elite stadium venues in the UK, US, Canada and Australia. GIS also hosts a world-class executive education portfolio led by VSI Executive Education (VSI), professional qualifications for students, graduates and sports business people, and an Industry Advisory Board packed with leading names in the world of sport.
GIS is dedicated to the delivery of unrivalled Master's degree programmes in the strategic, operational and business facets of the football and sport. GIS has developed a profile of pioneering qualifications to enable those working within sport to drive forward their career in the global multi-billion-pound industry. As part of GIS' degree offering, students also have a choice of studying an online or blended programme to allow them the chance to further their career ambitions from the comfort of their own home and in a timeframe more suitable to their lifestyle.
At GIS we offer the following Master's programmes:
MSc Football Business
MSc Football Business (Online)
MSc Football Coaching
MSc Football Coaching (Blended)
MSc Football Coaching & Analysis
MSc Football Coaching & Analysis (Blended)
MSc Football Communications & Digital Marketing
MSc Football Communications & Digital Marketing (Online)
MSc International Sport Management
MSc International Sport Management (Online)
MSc Performance Analysis in Football
MSc Sports Directorship
Our world-class campuses in London and Manchester, which have the iconic Wembley and Etihad stadiums at their heart, provide our students with an inspirational learning environment. Students also have access to a host of other outstanding facilities across our campuses, these include: our dedicated study hubs, The Hive, Manchester Sports Village & the National Cycling Centre, to name a few.
All GIS students, including those studying online, and alumni have access to the GIS global hubs at Inter Miami CF Stadium, New York's Red Bull Arena, Atlanta's brand new Mercedes-Benz Stadium, Toronto FC's BMO Field and the Melbourne Cricket Ground. At each hub, students and alumni can attend week-long GIS Global Summits, which are designed to enhance attendees' knowledge and expertise of the international sports industry.
Brand new benefits to GIS students and alumni incude:
The chance to access short courses and professional qualifications including Leading Sporting Organisations and Professional Media Training, at a discounted price to further enhance their skillset
Access to an exclusive La Liga Summit, with guest speakers including club officials, coaches and league representatives
Oversight from a leading Industry Advisory Board, allowing students to benefit from the network of sports executives from across four continents
Increased cross-campus networking opportunities between students based at Wembley, Etihad Campus and online.
GIS also has a number of partnerships with some of the leading names in sport, including The Football Association, League Managers Association, Watford FC, The National League, Hashtag United and The Rugby Football League, giving students access to some of the biggest and best minds in football and sport.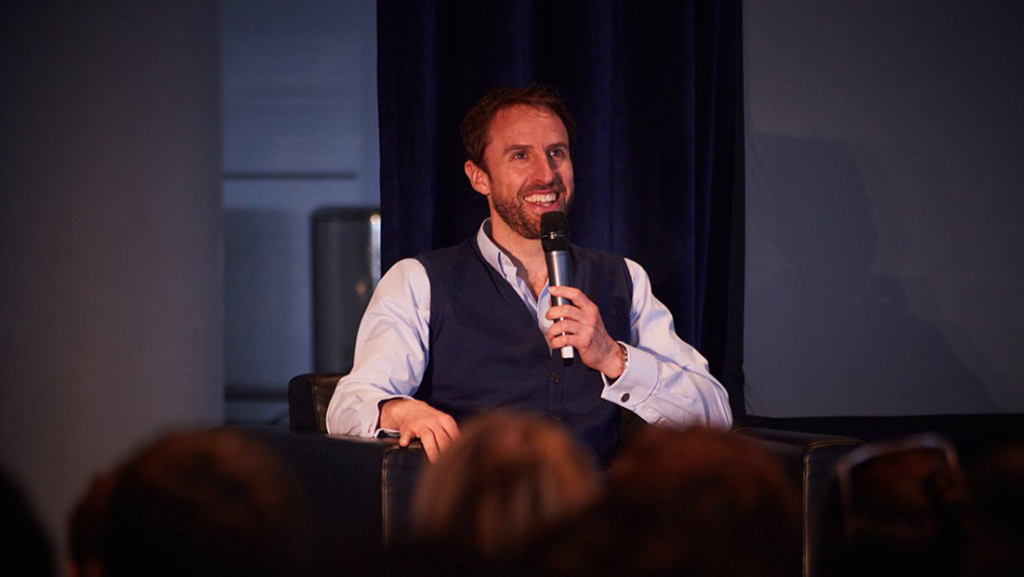 In addition to the unique degree and executive education programmes, UCFB and GIS also offer an Employability and Enrichment programme of best-in-class executive speakers and exceptional work experience opportunities. Previous guest speakers have included England manager Gareth Southgate; BBC Sport presenter Gabby Logan and Belgium manager Roberto Martinez.
Away from the classroom, GIS students have the opportunity to represent the institution through competitive sport the UCFB Athletic Union and the UCFB Academies. The UCFB Academies allow talented students to combine training and playing within a professional football environment, with a place on a unique degree in football or sport. Graduates from the UCFB Academies have gone on to represent the likes of CD Leganes in Spain's Segunda Division, Dover Athletic of the National League, London Bees of the FA Women's Super League (WSL) and Macclesfield FC.
We're proud that 92% of Master's graduates are in full-time employment within six months, with 82% of those working in sport.