Masters study opportunities at Glasgow Caledonian University
Masters and Taught Courses in Scotland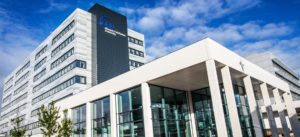 Glasgow Caledonian University is a vibrant multi-cultural university with state-of-the-art learning facilities. GCU has a wide range of accreditations with industry links in the private, public and third sectors, helping to ensure that 95% of graduates are in employment or further study within 6 months of graduation (HESA, 2018). A leading modern University in research, GCU has adopted the United Nations Sustainable Development Goals as the framework for its research strategy.
It's mission as 'University for the Common Good', alongside being the only Ashoka U social innovation Changemaker Campus places it in the top 50 in the world for social impact (THE 2019).
GCU is a leader in widening access and combines its Scottish heritage with a global outlook. They have a platinum-award winning eco-friendly campus (EcoCampus, 2019) and have recently been named as the top university in Scotland for sustainability (People and Planet University League, 2019).
GCU is home to leading research centres, international campuses and partnerships, as well as the Institute for University to Business Education. It has four academic schools:
Glasgow Caledonian New York College (GCNYC) is the first foreign institution of higher education to receive degree granting authority in the state of New York. GCNYC delivers unique, research-based Master's degrees at the intersection of profitability and sustainability.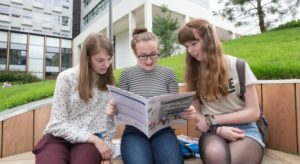 Postgraduate Study
Students from around the world come to GCU to gain postgraduate, masters and PhD status.
Postgraduate students form close communities and build valuable friendships. That support is essential for postgraduate success and carries graduates into relevant, lasting careers.
Graduate employability and career progression is key to the success of GCU postgraduate and PhD students. GCU have invested in state-of-the-art teaching and learning facilities including the virtual hospital, Vision Centre and broadcasting suite. Industry advisors work with staff and students to keep courses relevant, degrees valuable and graduate recruitment numbers high. GCU have a wide range of postgraduate courses on offer in areas including business, accounting, computing, IT, health, science and engineering.
Leading industry accrediting bodies and industry advisory boards inform the postgraduate curriculum at GCU and ensure their masters degrees remain globally in demand.
GCU offer January start dates, application support and funding options to ensure they continue to attract the very best postgraduate students to Scotland.
Find your postgraduate course here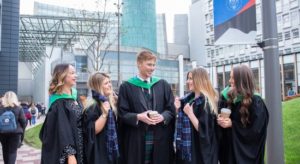 Outstanding student experience

The modern city-centre campus provides an excellent learning environment for more than 20,000 students and 1,600 staff from more than 100 countries. GCU's friendly campus community offers:
The award-winning Saltire Centre with large academic library
Opportunities to study abroad or as part of a global exchange
95% of GCU graduates find work or further study within six months of graduation (HESA, Destination of Leavers from Higher Education, 2018).
£32million Glasgow campus redevelopment completed in 2016
Representation from the GCU Student Association
A 90% satisfaction rating in the International Student Barometer 2016 (ISB)
All the on-campus facilities you need including accommodation and health and fitness
GCU has received the Cycle Friendly Campus award from Cycling Scotland – the first of its kind in Scotland
GCU was the first university in Scotland to achieve EcoCampus Platinum certification for its environmental practices
Ranked first in Scotland for work experience opportunities
Funding
Glasgow Caledonian University aims to provide postgraduate and masters degree courses that are accessible and inclusive and that provide life-changing career opportunities to all.
There are a number of postgraduate funding opportunities available including fee discounts, scholarships, bursaries, and loans. These can help with the cost of postgraduate course fees and provide opportunities that you may not have considered possible.