Masters study opportunities at University of Strathclyde
Masters and Taught Courses in Scotland

The University of Strathclyde was the first university to win the coveted Times Higher Education University of the Year title twice!
The University of Strathclyde is a leading international technological university located in the heart of Glasgow – one of the UK's largest cities – and has a vibrant, international community with almost 23,000 students from over 100 countries.
For more than 200 years Strathclyde has been delivering academic excellence through world-class research and teaching, providing students with flexible, innovative learning in preparation for their chosen career path.
We offer over 200 postgraduate programmes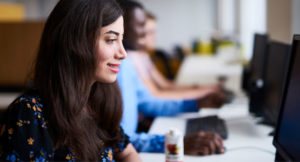 Each of our four faculties – Engineering, Humanities & Social Sciences, Science, Strathclyde Business School – work closely with business, industry, government and policy-makers, supporting our enviable track record of making technologies and innovation applicable for the benefit of society.
View our masters and postgraduate degrees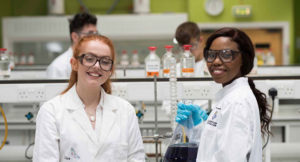 We are investing in your future
Over the course of the current decade, we are transforming our campus by investing £1 billion to create a first-class working and learning environment for you, our students. Our new £31 million sports centre, Strathclyde Sport, brings state of the art training, fitness and wellbeing facilities to the heart of the University's campus.
Strathclyde students can enjoy our new £60 million Learning & Teaching building, which is located in the centre of campus. Designed with students and staff in mind, the hub includes leading-edge teaching facilities as well as providing a new home for student support services and the Students' Union.
Funding
We offer a range of scholarships for postgraduate study and SAAS provides funding for selected courses.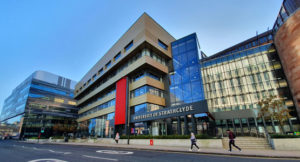 How to apply
Applications for most of our postgraduate taught programmes can be made online via our website
Get in touch
E: [email protected]
T: +44 (0) 141 548 2913