Masters study opportunities at University of Winchester
Masters and Taught Courses in South East England
Be more than just a graduate.
A postgraduate degree from the University of Winchester gives you the knowledge and confidence to challenge, innovate and bring positive change.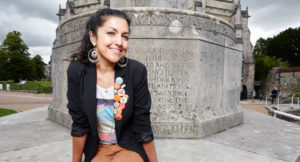 At Winchester, you'll gain knowledge and skills to develop your career and stand out from the crowd. Our values mean we'll do everything we can to help you reach your full potential, flourish in a competitive job market and drive positive change in the world.
Our academic departments, centres and institutes offer a range of study options within the arts and humanities, health and wellbeing, social sciences, teacher training and education, computing, and entrepreneurial business and management.
Over 50 postgraduate courses including taught Masters, teacher training, research degrees and professional Doctorates.
A top 10 university in the UK for graduate outcomes, with 90% of graduates in employment or further study
Winchester voted the happiest place to live in the UK (Royal Mail UK Happiness Index 2019).
Boost your employability with a Higher Education Achievement Record (HEAR) – an accredited record of all your achievements.
The first university in the South of England to be awarded University of Sanctuary.
Fees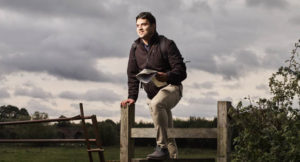 For up-to-date information on our fees, please visit the individual course page on our website. You may also be eligible to apply for a postgraduate master's loan of up to £11,570 from the government to help towards fees and living costs.
International students
We're proud to be an international university, with students and staff from around 80 countries worldwide.
You'll be joining our vibrant community, where every individual is welcomed and valued. Our International Recruitment team offers comprehensive advice and support about applications, visas and many other areas that are of interest to you.
Employability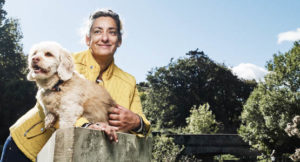 At Winchester, our focus is on helping you to grow into the very best version of yourself and providing comprehensive support as you enter the job market.
Our Careers and Opportunities Hub pulls together the University's Careers Service, Volunteering, Placement and Enterprise Futures teams into a one-stop-shop for all our students and graduates. Open year round, access to the Careers and Opportunities Hub doesn't stop when you graduate – our service is available to all Winchester alumni, for as long as you need it.
How to apply
For information about applying to Winchester, visit https://www.winchester.ac.uk/study/postgraduate/how-to-apply/
Find out more: https://www.winchester.ac.uk/
Postgraduate Open Evenings
Our Virtual Open Evenings are a great way for you to find out more about the postgraduate courses on offer at Winchester, meet the academics leading the courses you are interested in and speak with current students.
Join us at our Postgraduate Virtual Open Evening on Tuesday 18 January 2022, at 6.00pm, to discover how Winchester can help you stand out from the crowd.