Description
The University of Bath's EQUIS-accredited School of Management delivers this online MSc with units run in partnership with IBM and SAS.
Leverage data and advance your career
Bridging the gap between data science and business management, the Business Analytics online MSc equips you with the necessary technical skills and expertise to take your career to the next level. You'll gain the strategic, problem-solving and decision-making skills that are vital in today's business world, opening your career to a host of exciting managerial and consultancy business analyst roles.
Ideal for working professionals, this 100% online course offers an opportunity to focus on both data and decision analysis. This is key to providing you with a competitive advantage in a world where data is critical to resolving issues in almost every industry and workplace.
Turn data into insight
It's one thing to identify and extract insights from endless streams of data, but it's quite another to harness big data as a practical tool to drive real change. With a strong emphasis on producing and applying data insights, the Business Analytics online MSc explores a range of units such as data mining, machine learning and business intelligence.
Rather than dwelling on speculative decision-making, the School focusses on mathematics-based prescriptive analytics, helping to ground your work in the real world. You'll gain valuable knowledge to complement your business experience, helping you to tackle day-to-day challenges in a multitude of industries.
Ranked 3rd for Business, Management and Marketing by the Guardian 2021
7th in the UK for Business and Management Studies by The Complete University Guide 2022
Ranked 6th best university in the UK by the Guardian Guide 2021
Interactive online learning
You will learn via immersive video material and real-life case studies, as well as benefit from direct and regular communication with other students and lecturers.
The online MSc Business Analytics not only sets you up with a deeper understanding of data science, it equips you with the business acumen to put data insights into practice and take your career to the next level.
Business analyst roles
Our Business Analytics online MSc can open job opportunities in both management and consultancy. Recent graduates have been recruited by a wide range of organisations, including:
BMJ
Procter & Gamble
DiDi
Accenture
OPPO
Mazars
Nielsen
EY
Upgrade your career potential with the University of Bath
For more information visit here
Deciding on your future path doesn't have to be overwhelming, by following these simple steps you can make career- oriented decisions.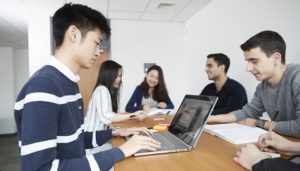 Study Details:
MSc 2 years and 3 months online
Fees
These vary depending on which course you would like to pursue. Please visit our website and register your details to speak to a recruitment coordinator to find out more.
Cost per 10 credits £833* (10% alumni discount). Fees are paid per unit. The MSc totals 180 credits.
* Valid up to and including September 2022 intake. Tuition fees are liable to increase each January. You should budget for an increase of up to a maximum of 5% each year.