Description
Advance as a leader in engineering management
Set yourself apart in your career with the University of Bath's Engineering Business Management online MSc. The course is ideal for students pursuing advancement in engineering management and does not require pre-existing technical engineering knowledge. Because this course is delivered fully online, you can study as you maintain your work and life commitments.
Through the programme's 12 units of coursework and engineering project, you will study topics including management practices for engineering, project management, sustainable leadership strategies, organisational change, and the commercialisation of new technology. Expert lecturers and industry speakers who have real-world experience will help you think systematically as you incorporate psychological, social, economic, and political factors into your decision-making. Your course will conclude with an engineering project that can be based on your role within your company, designed to draw upon real-world engineering business management practice.
In just over two years, you can complete the Engineering Business Management online MSc and employ leadership and professional skills for the effective management of engineering business projects, teams, and organisations. You will add to your management skillset so you could advance in engineering, business, operations, the supply chain, and project management in your relevant engineering environment or industry.
Interactive online learning
Wherever you choose to study, you'll always be engaged with the content, your lecturers, and your fellow students. You'll benefit from:
Engaging video material
Real-life case studies
Digital resources to support your studies and develop your career
What our students say
"After graduating, I've started as a project manager in a mid-sized company in West Germany in the Special Mission Aircraft Department. What I do is coordinate, manage, monitor, and communicate as an interface between our technicians, our suppliers, as well as our developers and also the customers." Carl-Philipp Riehle, Campus MSc Engineering Business Management graduate
What will you learn?
You will learn to:
Develop and execute plans to initiate and manage engineering and technology projects
Apply key managerial tools and theories to real-life engineering and technology management challenges
Evaluate the role of sustainable practice in engineering and technology-based organisations
Employ leadership and professional skills for the effective management of engineering business projects, teams, and organisations
Lead and participate in product and service development teams
Critically evaluate product and service development approaches considering an organisation's innovation strategy
Assess the role of operations and supply chains in managing engineering organisations
Career Prospects
The fully online master's course in engineering business management from the University of Bath prepares you to take advantage of these opportunities. Apply your skills to many roles including:
Industrial engineering technician
Engineering manager
Operations manager
Product development engineer
Supply chain manager
Manufacturing engineer
Entry Requirements
You should have a bachelor's honours degree or international equivalent, typically a 2:2 or above. Ideally, you should have an undergraduate degree in an engineering or management discipline, but other subjects will be considered.
Go further with the University of Bath
For more information visit here
Deciding on your future path doesn't have to be overwhelming, by following these simple steps you can make career- oriented decisions.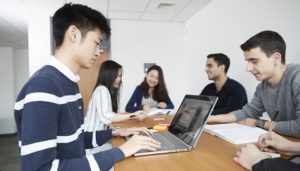 Study Details:
MSc 2 years and 3 months online
Intake dates: January, May and September
Fees
These vary depending on which course you would like to pursue. Please visit our website and register your details to speak to a recruitment coordinator to find out more.
Cost per 10 credits £833* (10% alumni discount). Fees are paid per unit. The MSc totals 180 credits.
* Valid up to and including September 2023 intake. Tuition fees are liable to increase each January. You should budget for an increase of up to a maximum of 5% each year.