New hub to help manage post-COVID symptoms through nutrition
The Nutrition and COVID-19 recovery knowledge hub is hosted by the University of Plymouth and supported by the British Dietetic Association

A new 'one stop shop' has been launched to help people manage post-COVID symptoms through nutritional care.
The Nutrition and COVID-19 recovery knowledge hub is hosted by the University of Plymouth and supported by the British Dietetic Association.
Aimed at health professionals and the general public alike, it's the only resource of its kind – enabling people with ongoing difficulties to find evidenced based nutritional resources, advice on symptoms and answers to common questions online.
Nutrition and COVID-19 recovery knowledge hub
The questions and signposting are based on physical indicators, meaning the hub may potentially be useful for people experiencing long-term flu or COPD problems, as well as those recovering from COVID-19.
The hub asks people about their current diet, offers assistance on understanding evidence, and signposts to relevant, reliable and research-informed content to help.
Its creation follows on from a series of lectures hosted by the University of Plymouth about Nutrition and COVID-19, which were attended by hundreds of people nationwide.
The project was also supported by Bournemouth University, NHS Greater Glasgow and Clyde and Imperial College London.
Professor in Dietetics at the University, Mary Hickson, said:
"Eating the right diet is crucial to keep well physically and mentally, and a key part of recovery from COVID-19 is to make sure your diet is healthy. This hub will guide the general public, and health professionals caring for those with post-COVID symptoms, on what might help them to manage their condition.
"The information is from research-informed sources, and it's all about sharing the best and most up-to-date information. COVID-19 has changed everyone's lives, so the more we can do to educate and get this information out there, the better."
Vicki Bradshaw, a Long-COVID Physiotherapist at South Tees Hospitals NHS Foundation Trust, was one of the peer-reviewers for the section on healthcare professionals. She explained why the resource was so helpful:
"I work with long-COVID patients and want to make sure we give them the best care and advice we can.
"We don't have a dietitian working specifically in our long COVID service so, when it comes to nutrition, it's really important that we know where to go for more information. Having this new knowledge hub is hugely helpful, and means we can look for an answer to our query in one informative and reliable place and also have a resource that we can direct patients to."
Caroline Bovey, Chair of the British Dietetic Association, said:
"The Nutrition and COVID-19 Recovery Knowledge Hub is a welcome addition for those professionals and patients looking for high quality information. The 'one stop shop' provides a wealth of information to support recovery from COVID-19 through nutritional care. The resource is created and led by the University of Plymouth, and supported by a research grant from the British Dietetic Association General Education Trust.
"There is increasing evidence documenting a growing number of people experiencing prolonged symptoms following COVID-19. The Hub provides targeted information for those health and care staff providing care and advice to others and provides information to empower individuals and their families and carers post COVID."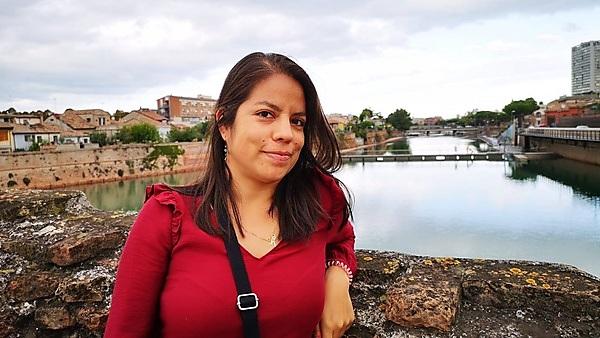 Dr Abigail Tronco-Hernandez, Research Fellow in Dietetics at the University of Plymouth, added:
"What's been so difficult about COVID-19 is not knowing how it will affect people who catch it – some may have no symptoms, some will suffer greatly. For people whose symptoms have continued far beyond a 'normal' illness, this is a really important resource.
"Nutrition and diet do not substitute vaccination or medically advised COVID-19 treatments. But we would encourage anyone suffering long-term to have a look and see if and how nutrition can help."
Find out about postgraduate study at the University of Plymouth here