Masters study opportunities at BIMM Institute
Masters and Taught Courses in London England
Why BIMM?
BIMM Institute nurtures talent and turns passion into careers. Our visions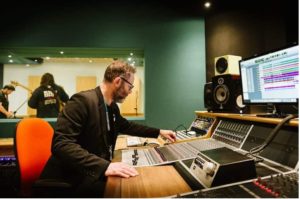 'Believe in Everyone' and 'Challenge the Norm' reflect our ethos of providing exemplary support, tuition and work experience whilst encouraging students to be bold and give it their all. For over 35 years, BIMM has equipped students with the knowledge and skills they need to meet the demands of tomorrow's creative industries.
Our postgraduate courses blend technical skills with practical experiences, internships, networking opportunities and masterclasses with the biggest names in industry. We provide access to a huge range of industry partners and job opportunities, both directly through our careers services and indirectly through opportunities inside and outside of the college.
Postgraduate study
Our courses will enable you to develop yourself academically, creatively and professionally. A BIMM master's degree will stretch your skills and build your expertise in both research and practice. For those serious about making waves in the creative industries, they are a powerful accolade.
Master's degrees at a glance:
Build on either your bachelor's degree or professional experience.
More autonomous than undergraduate degree courses.
Chance to research, collaborate and experiment.
Make contacts across a wide group of creatives and specialisms.
Also referred to as a postgraduate degree or postgraduate study.
Our courses
MA Popular Music Practice (available in Berlin, Birmingham, Brighton, Bristol, Dublin, London and Manchester)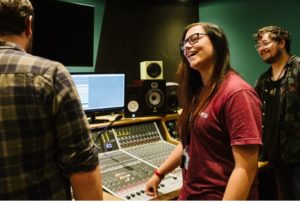 Research, collaboration, professional development, experimentation, 1-2-1 guidance and more. This master's course will push you to expand upon everything you know, so you can go on to become an influential and unique voice in your industry.
Our clearly defined course structure is intelligently composed to cover theoretical, practical and collaborative elements. It culminates in a major project of your choice focusing on one of the following paths: performance, production, composition or entrepreneurship. This major project will be the specialism stated on your final qualification.
MA Learning and Teaching in the Creative Industries (available in Brighton and Bristol)
The course has been thoughtfully designed so that it perfectly suits both new and experienced educators. This course achieves excellency, no matter whether you're starting your journey as a teacher or looking to deepen your existing knowledge, skills and experience. It's both flexible and comprehensive, giving you the tools you need to lead the way in the education sector. By the end of your course, you can expect to be a highly creative, thoughtful and collaborative educator with the skillset to succeed in both further and higher education.
For those serious about making waves in the creative industries, you can't choose better than BIMM Institute. Take the next step: