Masters study opportunities at Warwick Business School
Masters and Taught Courses in West Midlands England
Warwick Business School is a world-class business school at the heart of the University of Warwick, a world-class university. A global school that welcomes students from all over the world, our core values set us apart providing an exciting, challenging and innovative learning culture that will shape your future and propel you towards your individual goals.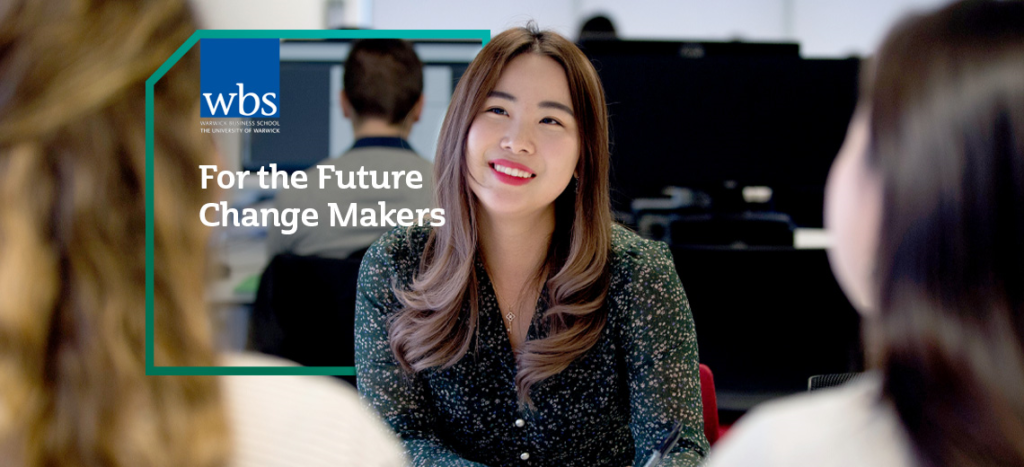 Our portfolio of full-time, 12-month postgraduate courses has been designed for the change makers of the future. From taking your first steps into business, to enhancing your financial acumen, or tackling a specialist area of management, we offer a Masters course that can help you to achieve your goals.
Created for those early in their career, our range of Masters courses fall into three broad categories, Business, Management, and Finance:
Our Business courses offer you a comprehensive understanding of the business environment and its administration, with the opportunity to specialise in one key function of the business
Our Management courses provide an education in the management of people and technology
Our Finance courses focus on the application of cutting-edge theory in Finance, Economics, Accounting, and Mathematics, aimed at preparing you for careers in the financial industry, or in finance related roles in non-financial firms.
Our Courses
Business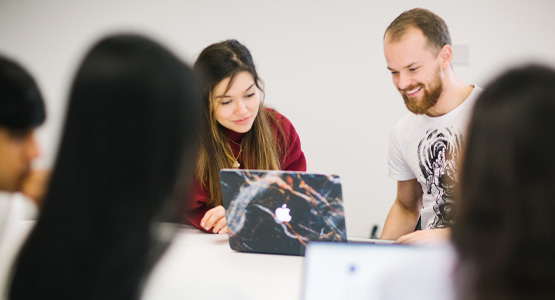 MSc Business with Consulting
MSc Business with Marketing
MSc Business with Operations Management
MSc International Business
MSc Business Analytics
Management
MSc Management
MSc Management of Information Systems & Digital Innovation
MSc Marketing & Strategy
MSc Finance
MSc Finance
MSc Accounting & Finance
MSc Finance & Economics
MSc Mathematical Finance
MSc Business & Finance
Beyond the study programme: co-curricular opportunities
We understand that academic study isn't the be-all and end-all when it comes to your postgraduate education, which is why we work hard to provide you with opportunities and experiences that will help you to discover more about your area  of interest.
We are proud to offer our Postgraduate students a range of co-curricular opportunities and engaging experiences that complement and enhance our academic curriculum.
Past co-curricular activities have included:
Business Insights Series
Visits to local companies
Range of social trips and activities
CareersPlus coaching and guidance
Language skills
Programming and advanced IT skills
International study trips to Rome, Madrid, Cape Town, Brussels, and New York for our MSc Management and MSc Finance students
IBM Southbank visit for our MSc Business with Consulting students
Global conference
Careers
Our graduates go on to a wide variety of roles, with our alumni earning some of the UK's highest salaries five years after graduation*. A selection of our alumni destinations include:
Adidas HR Retail Manager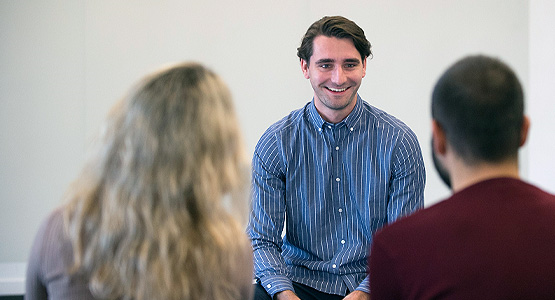 Bloomberg Project Manager
Citibank Corporate Actions Analyst
Deloitte Risk Services Consultant
Deutsche Bank Liquidity Risk Analyst
EY Senior Tax Advisor
HSBC Derivative Market Risk Analyst
IBM Talent Management Process Lead
JP Morgan Executive Director
Nestlé Brand Manager
NHS Information Analyst
Visa HR Manager
* *UK government's 2018 Longitudinal Education Outcomes (LEO) dataset (2015-16 data)
Scholarships

We have over £1million of WBS Scholarships available to the most talented candidates from all over the world. Scholarships awards range from 10% of your tuition fee to a maximum of 50% for exceptional candidates.
Contact us
Contact our dedicated Masters Recruitment team at [email protected] .
Visit our webpages to find out more about Postgraduate study at Warwick Business School.