Masters study opportunities at Edinburgh Napier University
Masters and Taught Courses in Scotland

At Edinburgh Napier University, postgraduate study is designed to get you where you want to go. As the #1 modern university in Scotland, and the highest climbing university in Scotland, we know about getting set up for success and working your way there. Whether you want to move on, move up, or just keep moving, we can help you step forward towards your goals.
Our courses
Our courses are built to help you succeed in the field you care about most.
We have a range of postgraduate courses across a variety of study models, so you can find the perfect course to fit where you are as well as where you want to go. We offer part-time courses, as well as fully online and blended learning models.
Our courses are built around industry, with placements, guest lectures, and connections to ensure you have the skills, experience and network you need.
96.7% of our postgraduates are in work or further study 15 months after graduation (HESA 2017/18).
Explore our Study Areas and find the perfect course to fit your goals.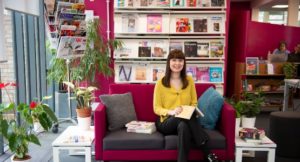 Student support
It's not just our courses that can help you get ready for your career, our whole Edinburgh Napier community is behind you during your time with us. We have a wealth of student support teams and services for you to use any time.
Our Academic Skills team can help you with everything from referencing skills to planning your dissertation. You can access support to navigate the step up to Masters level or returning to education after a break.
Our career and skills development team are on hand to help you land the job you're working towards. You can access one-to-one guidance, workshops, resources and even specific help with applications and interviews.
We're a diverse, friendly and international community of staff and students, with a thriving student union, ENSA. Outside of your studies, our university is a great place to try new things and find your people.
Find out more about our student support here.
Our campuses
Spanning the world's festival city, our campuses are equipped with state of the art facilities to help you achieve your potential.
Located in Scotland's capital city, Edinburgh is a UNESCO World Heritage Site and home to the world's largest arts festival. It's a city big enough to hold everything you need, and small enough to feel welcoming and easily navigable for students.
Our three campuses are equipped with cutting-edge, industry-standard facilities including a biomechanics lab, hospital wards, games lab, and film, photography and music studios. You'll have access to more than 1,600 computers and over 200,000 print and audio-visual learning materials.
Explore our campuses and facilities further.

Applying for your Masters
You can find information about entry requirements and the specific application process for your course on our course pages. We also have detailed information about what we need from you at each stage of the process on our website.
Funding your studies
Local authorities across the UK offer postgraduate loans to help you fund your studies. How much you can borrow depends on where you're based and the course you're planning to study, and you can find more details on our website.