Masters study opportunities at Coventry University
Masters and Taught Courses in West Midlands England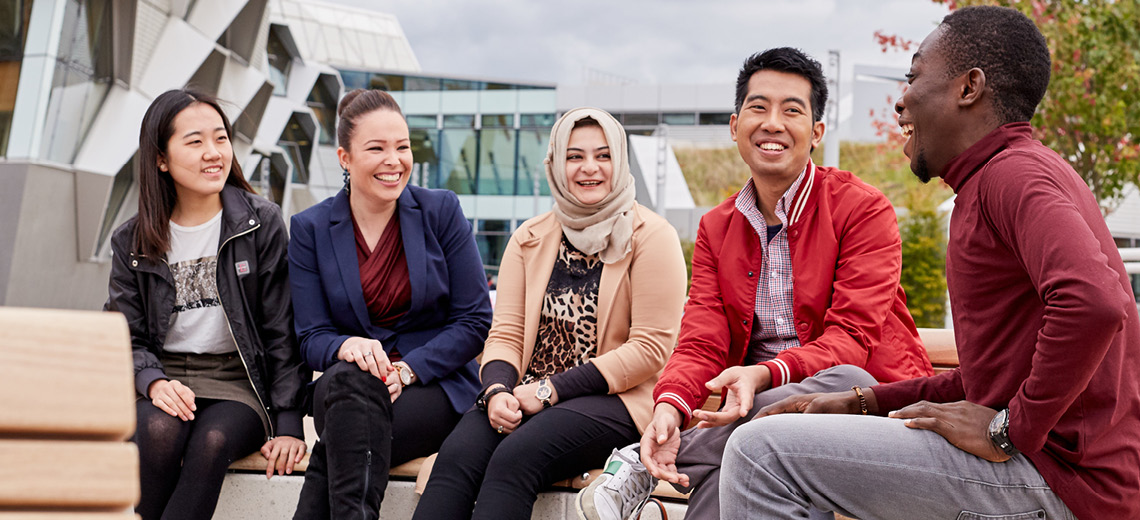 Masters and Taught Courses at Coventry University 
Studying a postgraduate degree with Coventry University can boost your knowledge and career prospects.  Our flexible course structure fits in around what's best for you, not the other way round!
While you study with us, you are part of our postgraduate community – so you can network and support other students, work on placements using our industry links or experience the world through travel. We have been ranked a top 15 UK university for five years running (Guardian University Guide 2020) and we've kept our top five UK student city ranking for another year (QS Best Student Cities Index 2019).
Coventry has been named UK City of Culture (May 2021-22) and is bursting with opportunities and planned events to celebrate the city, its culture and its people.
Flexible and safe learning  during COVID-19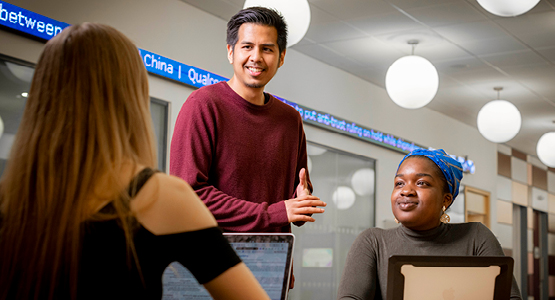 We are committed to combining on-campus and online teaching, known as 'blended learning', in a safe, consistent, and high-quality learning environment.
From September 2020, all courses and modules will be delivered on our 'Aula' learning experience platform. We successfully piloted the use of Aula in spring 2020 – the first UK university of our size to do so.
Aula is based on existing social media platforms, so should have a familiar feel. It enhances and strengthens the way we deliver teaching and learning. You can access Aula on your chosen device to interact and engage with lecturers and students as if in the classroom or lecture theatre. The user-friendly interface allows you to browse content and course materials, share comments and join conversations.
Our on-campus delivery of teaching and learning follows Government advice and you choose whether to attend on-campus. If you choose not to come on campus, you can study most courses online if they do not require specific, on-campus activities in, for example, a laboratory, workshop or, simulation session. International students are subject to any Tier 4 visa requirements from the Home Office.
We have changed how we timetable on-campus activities to avoid large gatherings of students and reduce the days they are on campus each week. Teaching will take place in the same small groups (pods) for any on-campus activities, e.g. tutorials, laboratories, studios, and practical assessments. You will complete assessments online.
Even without the COVID-19 situation, we believe you should not have to put your life on hold to wait for September courses. Many of our courses have start dates in January, May or September so  you can ensure your start date works around your life, job and ambitions.
Facilities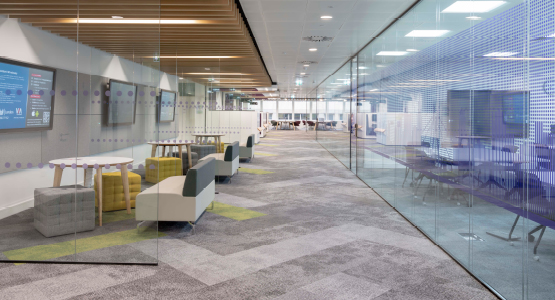 You can visit our excellent and industry-leading facilities at one of our virtual open days. We constantly review, update and invest in our facilities, and are committed to investing more than £400 million over the next decade. Why not take a virtual tour of everything the university has to offer from the comfort of your own home!
Become a global graduate
We are passionate about allowing our students to travel and study abroad where possible. In fact, we are yet again number 1 for Overseas Student Experiences (number of student trips abroad – HESA 2017/18 UK data) as we send more students abroad than any other university. We also offer support and funding to help get you there!
Funding
We understand the cost of a course is a big factor for anyone who wants to study with us. We will be upfront about all costs, and you will not face unexpected payments.
Many students find the short-term costs of their studies offset by the lifelong personal, professional and intellectual advantages they gain. Research by the UK Government has shown that, on average, people with at least one degree, earn more over their lifetime than those without.
Funding is available to help finance your postgraduate studies. Opportunities include scholarships, a 15% alumni discount off your total taught course tuition fee, flexible payment schemes, and government and bank loans. It may seem daunting, but there are plenty of options out there.
Find out how to fund your postgraduate course 
Living here
As a postgraduate student, you may find your taste in accommodation has changed since you were an undergraduate. If so, you might prefer to live in our postgraduate-specific accommodation. You can network with your peersand benefit from exclusive workspaces and facilities designed to aid your studies.
Study in London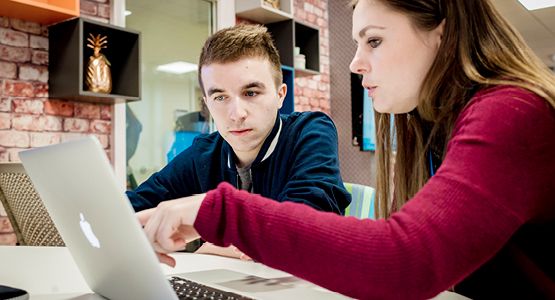 Coventry University London recently opened Cutlers Exchange. Cutlers Exchange is our dedicated postgraduate centre and financial suite in the heart of the capital's financial and business district.
Virtual Open Days
There's nothing like seeing a place for yourself! Book your open day place today!
Explore our opportunities today
Contact details
Recruitment and Admissions Office, Coventry University, Priory Street, Coventry, West Midlands, CV1 5FB, United Kingdom
Tel: +44 (0)24 7765 4321
Fax: +44 (0)24 7688 8609
Email: [email protected]
Website: www.coventry.ac.uk/study-at-coventry/postgraduate-study