Masters study opportunities at University for the Creative Arts
Masters and Taught Courses in South East England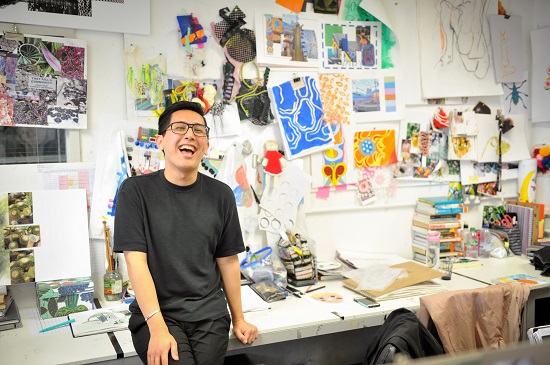 At UCA, creativity is at the heart of everything we do. We are a vibrant community of makers, artists and innovators, studying and working across four specialist, creative campuses in South East England. It might be that you're looking to qualify in a particular field or improve your career prospects, or maybe you simply want to keep honing your craft. Whatever your reason for thinking about postgraduate study, we've got the perfect course to spark your imagination.
 'A platform for personal and professional success in the arts'- Current Masters student – Fine Art
We're proud to be one of the top ten research communities for art and design, as well as the highest ranked creative specialist university in all three UK league tables. Our four creative campuses all offer a unique vibe and atmosphere for you to immerse yourself in, and our Business School for the Creative Industries was the first of its kind in the UK. UCA is also home to a number of internationally recognised research centres, including the Centre for Sustainable Design, the Craft Study Centre and the International Textile Research Centre.
Postgraduate study at UCA
Postgraduate study at UCA is all about inspiring and challenging yourself to fulfil your creative potential. Our teaching staff are experts in their fields; practising artists and industry professionals, all dedicated to helping you explore and develop your creative skillset. We offer a full range of Masters level qualifications with MA, MFA and MSc courses available, as well as opportunities to pursue research degrees through PhD study.
 'I would very strongly recommend postgraduate study at UCA. Remarkable facilities and generous technical support'- Current Masters student – Fine Art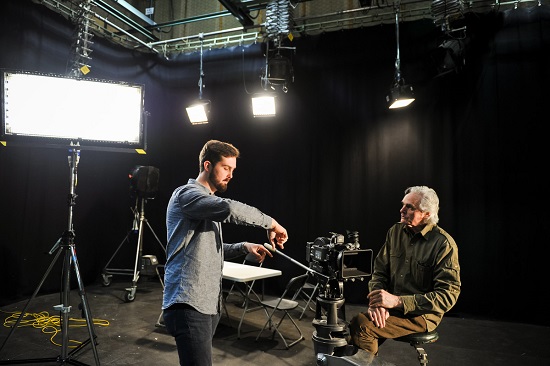 Whether you're looking for the latest games and design technology, film and photography studios or studio space for fine arts and crafts, we have the resources you need, plus the technical expertise to help you along the way. Our Epsom campus is also home to our Business School, where the courses incorporate problem-based commercial projects with high-level practical skills. Students are able to learn by doing, equipping them with valuable skills in leadership and strategic planning along with a skillset specially tailored to building a successful career in the creative industries.
A diverse, creative community
Creativity is not defined by geography, and our students and staff join us from all over the world. Each of our campuses have dedicated student support teams, so that all students are able to make the most of their time at UCA. These teams are able to provide inclusive advice and guidance on a wide range of topics such as health and wellbeing, finance and support for international students, as well as assistance for students with disabilities or learning differences. Our student body is diverse and multi-cultural, but we all share a dedication and passion for our craft. Graduates leave UCA with the skills and drive to innovate and push the boundaries of the creative industries.
'It's an amazing university. You have hands-on support, guidance, and knowledge from professionals'- Current Masters student – Fashion and Textiles
Subject areas and useful information
Are you ready to find out where your creativity could take you? Applications for postgraduate courses are accepted all year, however we recommend applying before the 31st March to make sure you have enough time to prepare for your studies.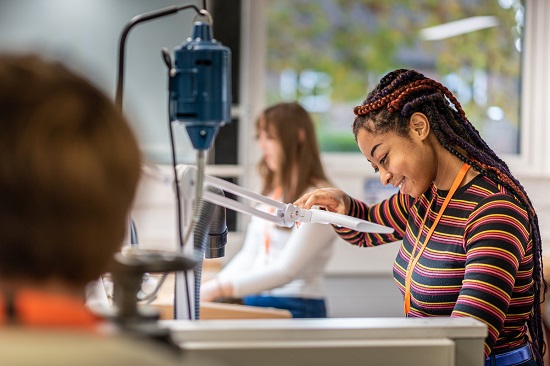 We offer postgraduate courses in the following disciplines:
Animation and Games Design
Architecture and Interior Design
Business
3D and Crafts
Fashion and Textiles
Creative Education
Filmmaking, Photography and Digital Media
Fine Art
Graphic Design and Illustration
Marketing, Promotion and Management
Find out more about Postgraduate study, including details of funding opportunities available
Find out more at our live, virtual events
We will be hosting a number of virtual postgraduate open evenings and subject related events in 2021.
The full programme and booking information can be found by visiting the events page of our website.